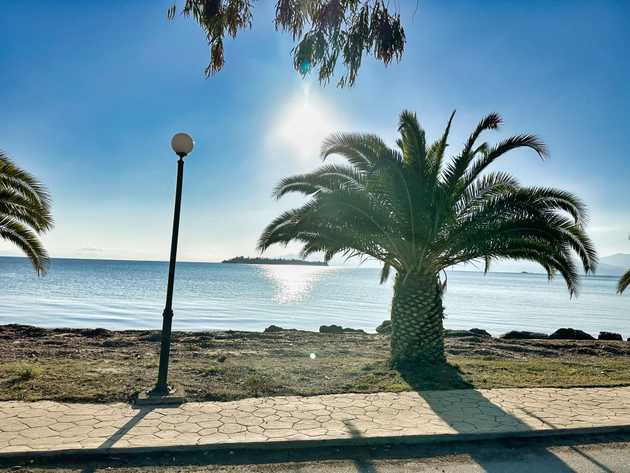 Morning cardio by the beach with a t-shirt
TL;DR;
Warm, sunny days continue.
Web3 studying is carrying on at an average pace, considering it's the holidays.
Lifting strong at the gym.
Smashing plates.
Christmas eve celebration and back to my folks for Christmas day.
Merry Christmas, everyone 🌟.
☀️ Warm, sunny days continue
The weather has been incredible. Almost every day has been sunny. My daily brisk walks have helped me make the most of it and enjoy it.
Web3 studying going OK
I've still been busy helping out with family matters. I've also enjoyed a bit of downtime now that I'm on AL. All things considered, studying has gone OK. Kinda focused on smart contract security and best practices for now. Mostly tried to get an overview of the latest best practices and the latest toolset to make sure your contracts are secure.
Gym 🏋🏻
I've managed 5 days of hour-long brisk walks this week. Good! I even went on one on Christmas day. Especially during the holidays, I'd like to keep this up. As promised, I've joined a local gym for a few sessions in the past week. I went 4 times the past week. Lifting weights feels way better than body weight exercises or resistance bands. That's the only way you see real progress. These days are tricky due to the holidays; the gyms are closed. Still, I'll be doing a weightlifting session whenever the gyms are open.
Smashing plates 💥🍽️
The funniest thing happened. My mother-in-law decided that she wanted to break plates for her Christmas day celebrations. She found a supplier online and tried to arrange for plates to be delivered to the house! True hustler spirit! Due to shipping costs, the supplier suggested visiting a local bar to which they supply plates. The funny thing is my mother-in-law kept referring to it as "κωλόμπαρο", which would be a cathouse, I guess (not a brothel) in English. Arriving at the bar and expecting to see a cathouse, it was just a typical taverna with live music 😂. Not sure what gave her that idea 😅.
Christmas Eve & Christmas day 🎅🏻
I had a great Christmas Eve. I went to this little place with live music and decent food for 20€/pp. I'm back at my folks' home today and will stay for a few days. This means the usual: Tech support, playing some chess with my dad ♟️, and trying to visit as many relatives and friends as I can. Can't wait 😅!